During the exhibition | witness Jinchun brand strength, directly hit the exhibition site!
Release date: [2023/8/24]
Read total of [59] times
In the hot August, bearing the attention and expectation of all, the 9th Asia Filtration and Separation Industry Exhibition and the 12th China International Filtration and Separation Industry Exhibition (FSA2023) was officially opened in Shanghai New International Expo Center on August 10, 2023. Zhejiang Jinchun Polymer Materials Co., Ltd. brings color masterbatches and functional masterbatches to shine at booth A85. Welcome enterprises and customers to visit the site for guidance and communication and negotiation!
Exhibition in progress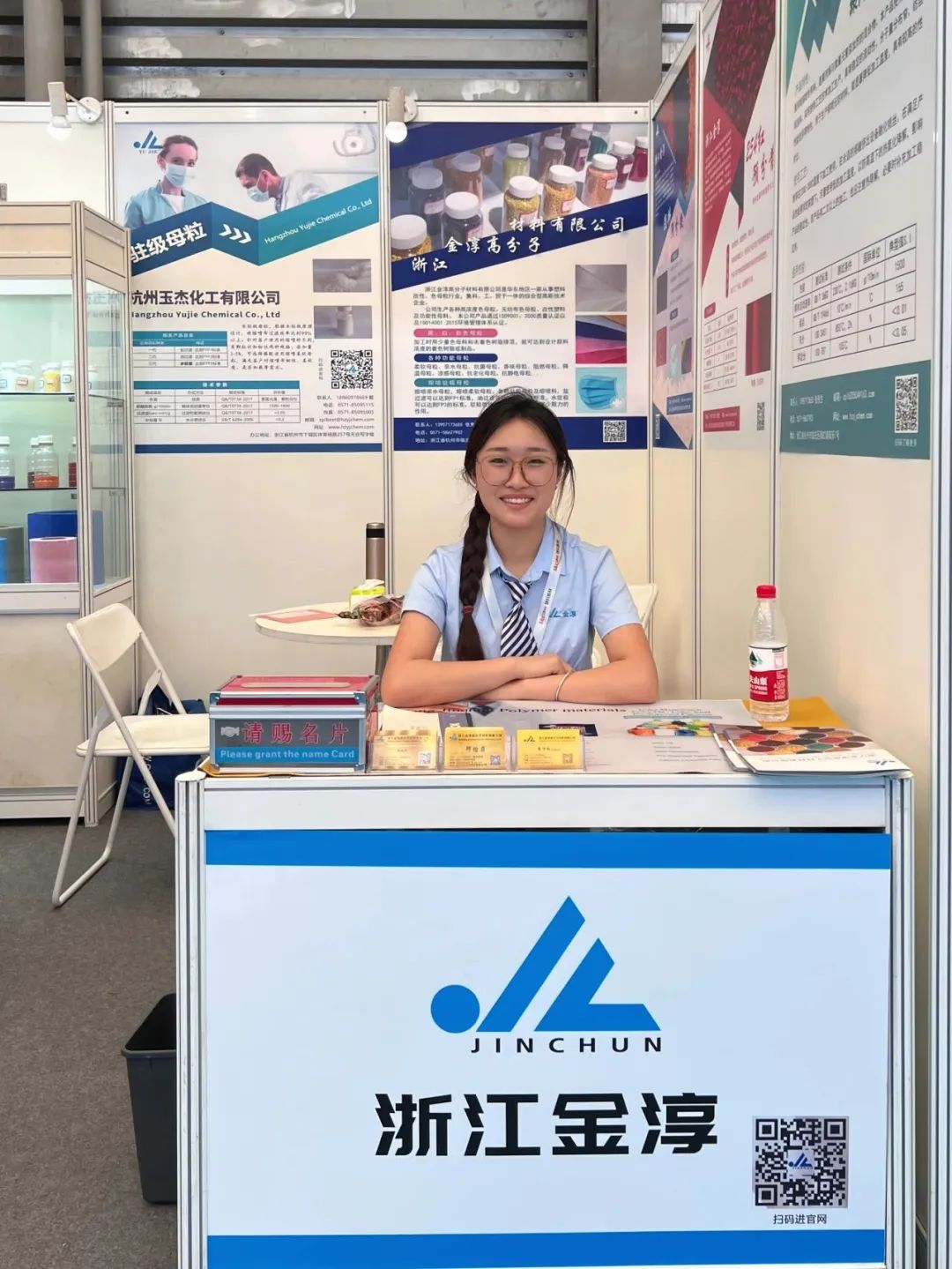 Today, is the second day of the exhibition, the scene is buzzing, the crowd is busy, Jinchun booth is crowded, much exhibitors and visitors to the exhibition favor and attention!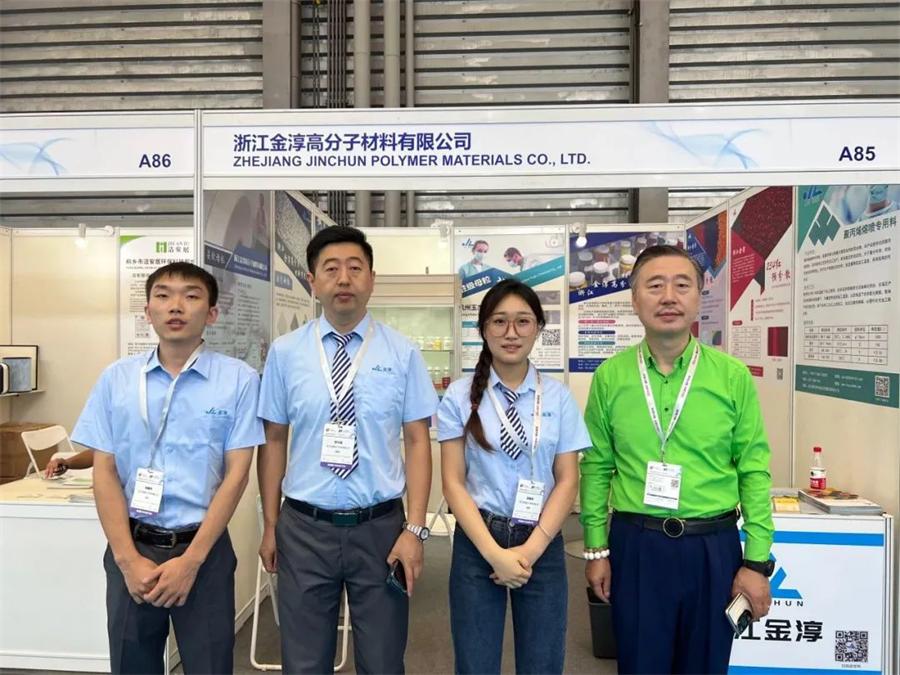 The exhibition site is bustling with people. Our company with a unique color masterbatch and functional masterbatch product advantage strength circle powder, the whole focus, in the FSA2023 exhibition site, Jinchun A85 booth attracted many visitors to stop to consult, our staff with a professional and warm attitude to receive visitors.
- The exhibition site is crowded -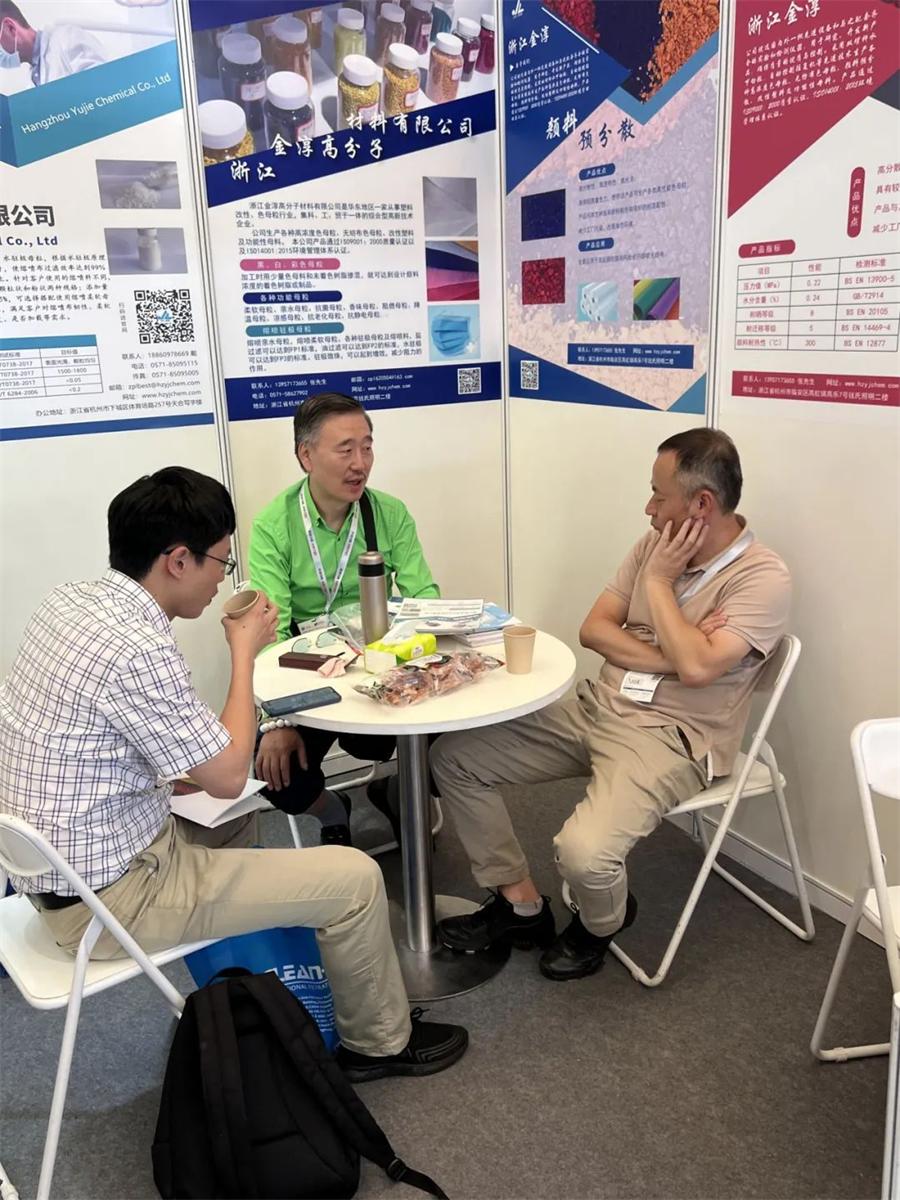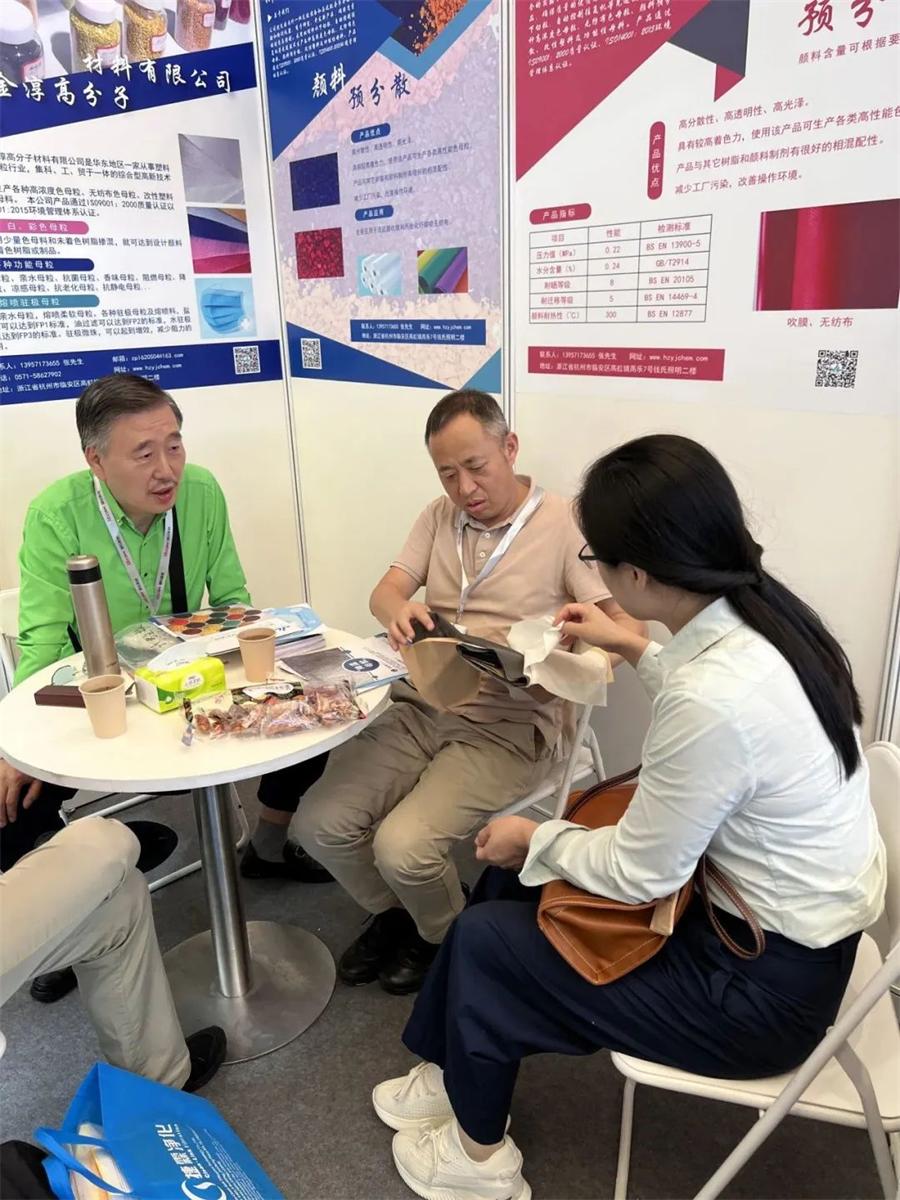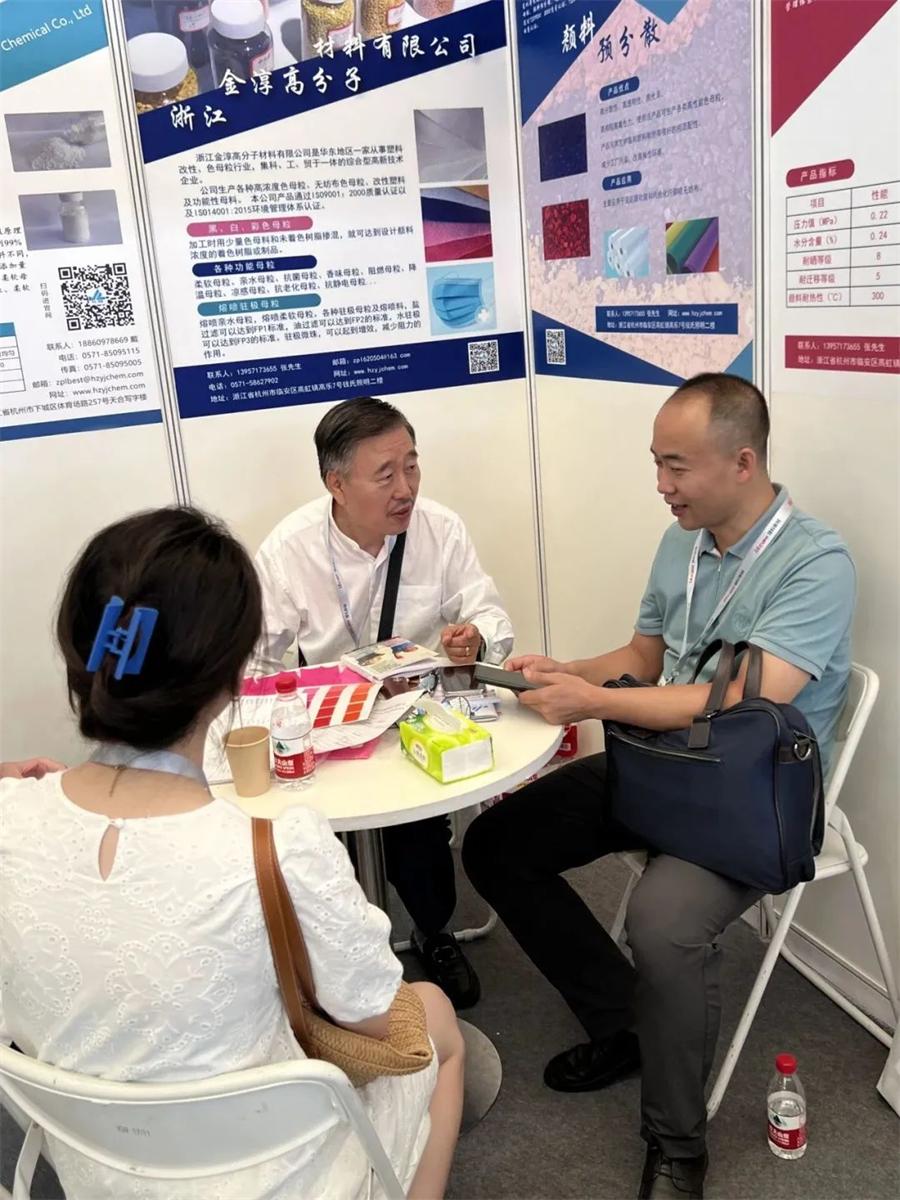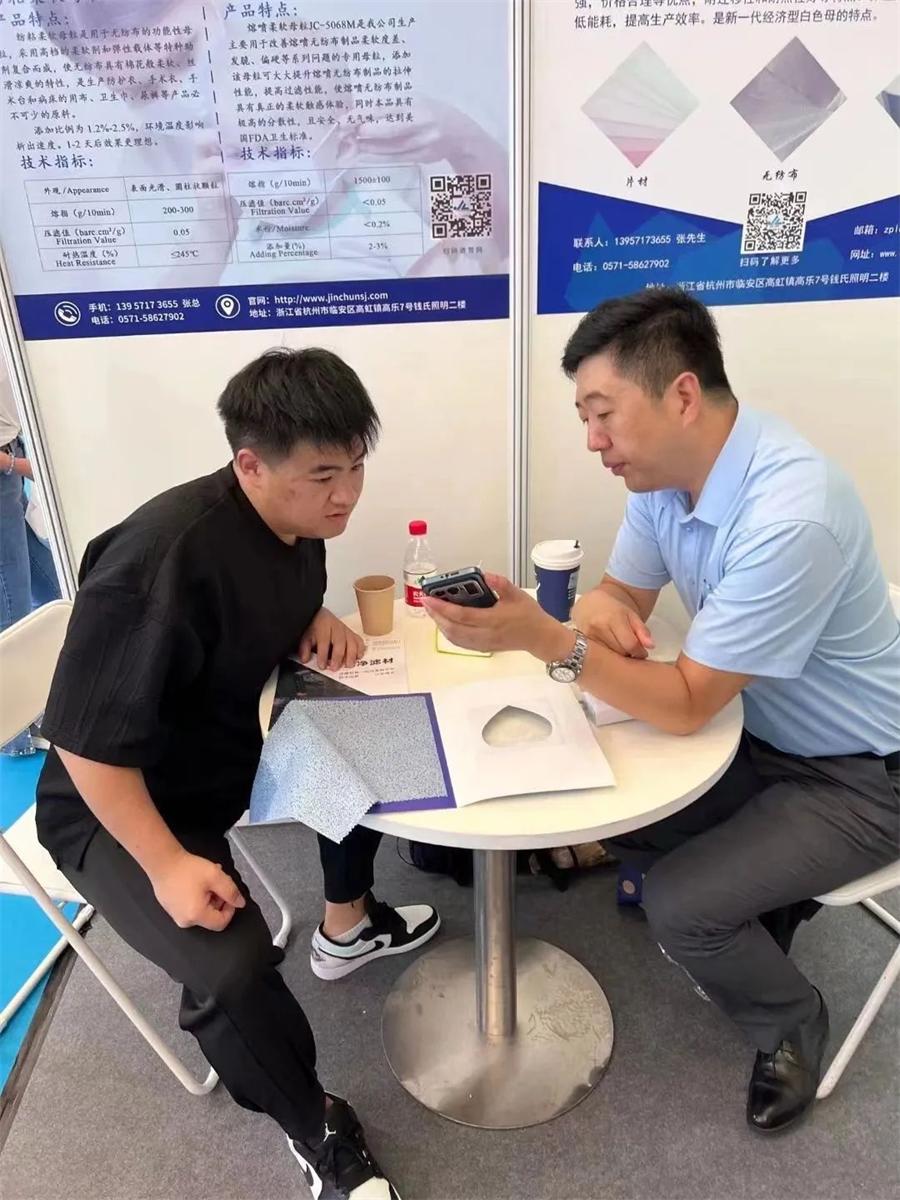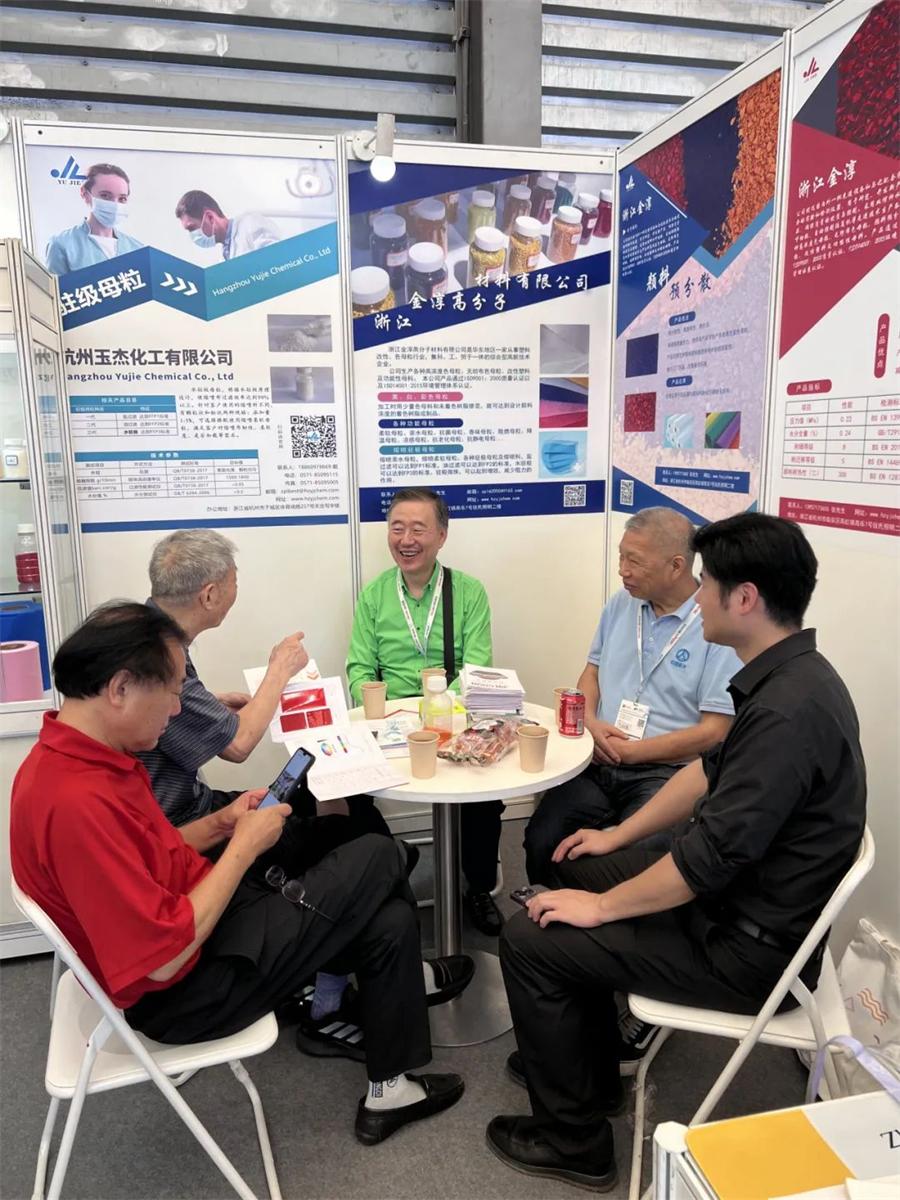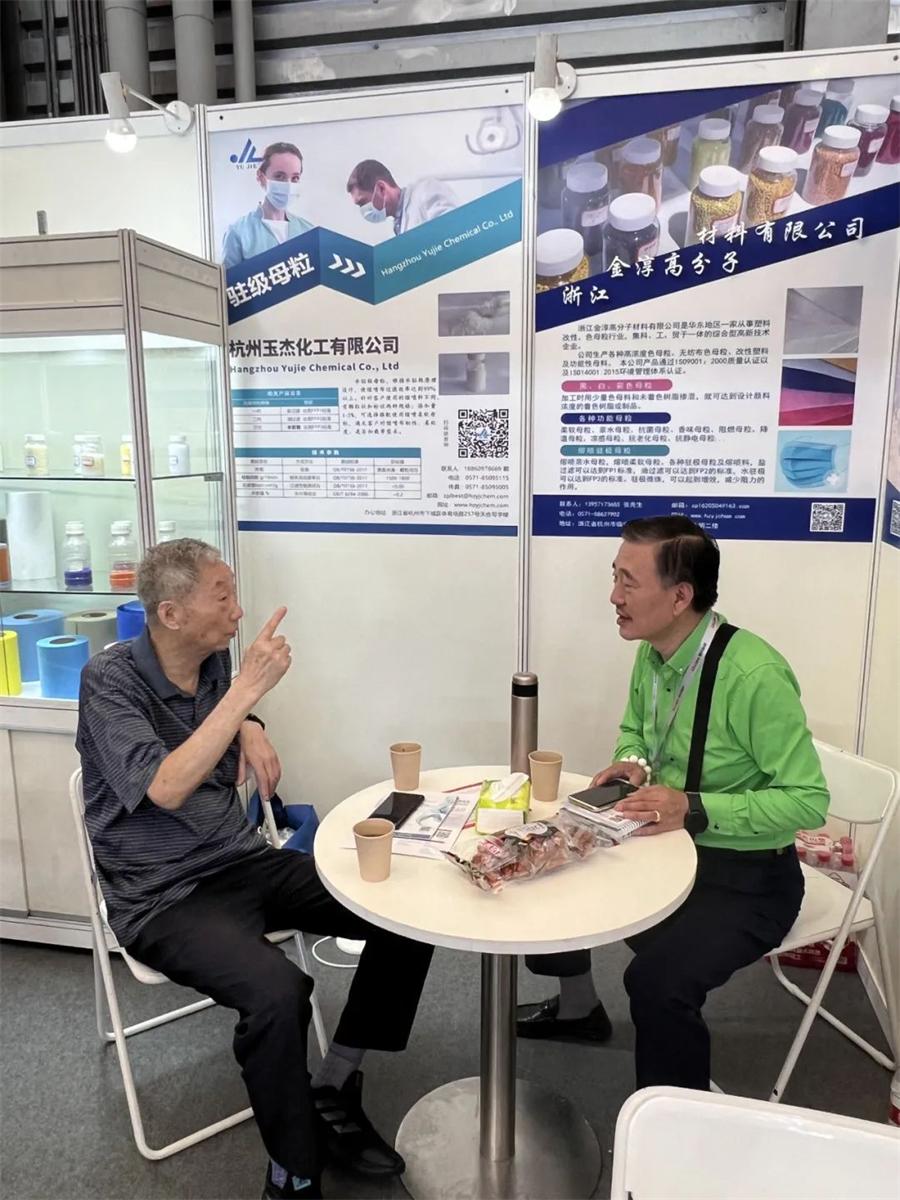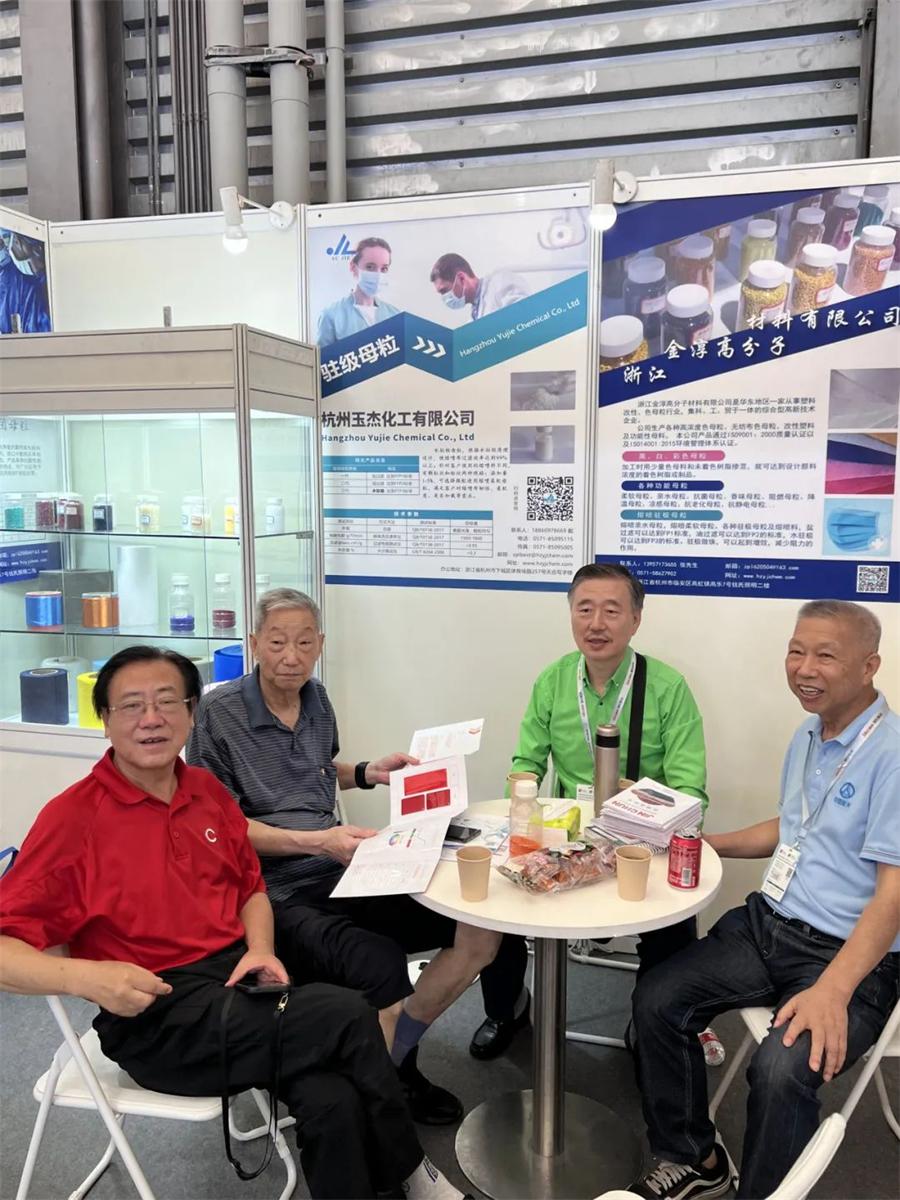 From the scene to see the booth to consult and negotiate a continuous stream of customers, we have shown a strong interest in our products, the company's business team has always been enthusiastic, with their patience and professional knowledge to answer each customer's consultation, carefully listen to customer needs, the whole interaction is non-stop, the atmosphere is high.

- Share with the audience -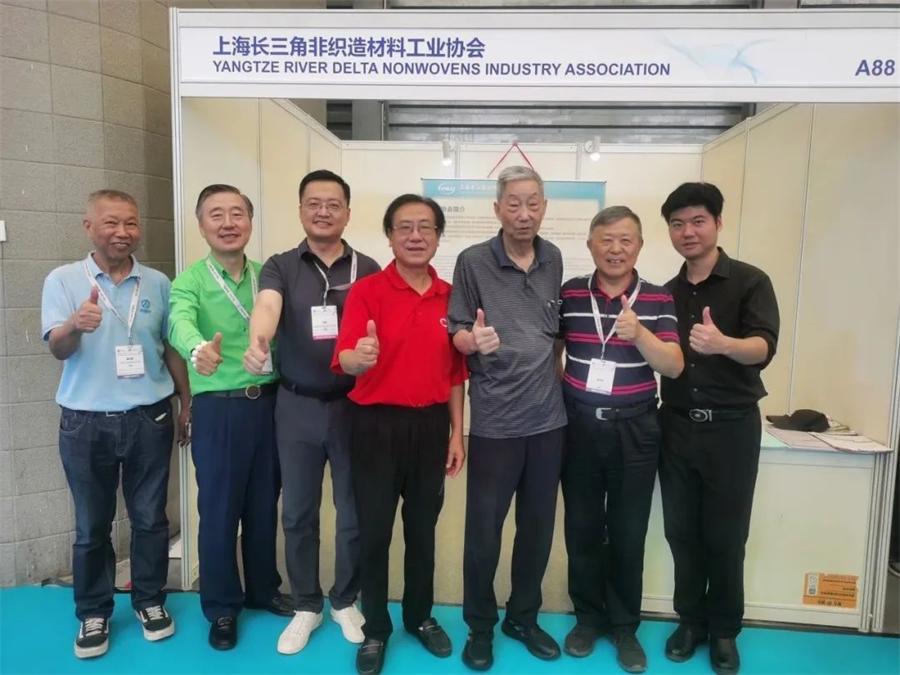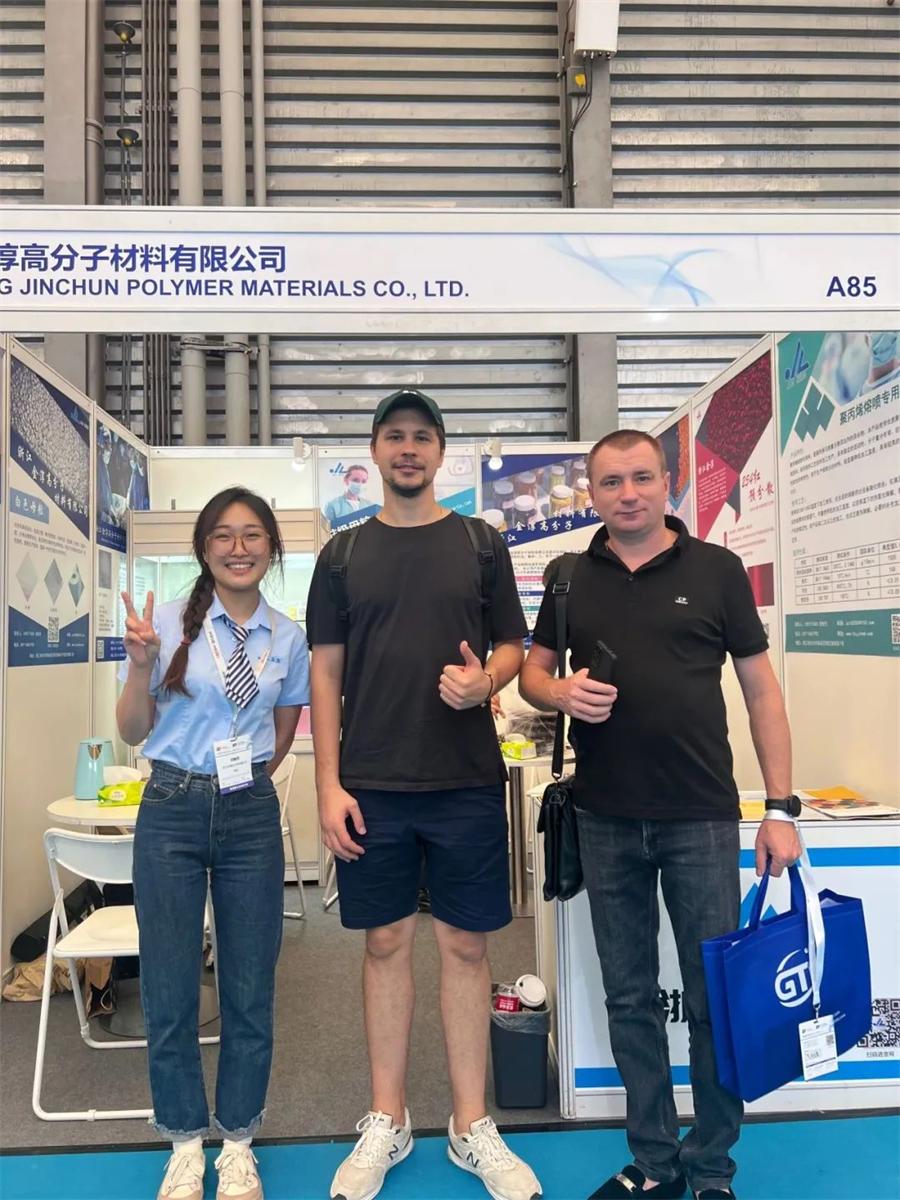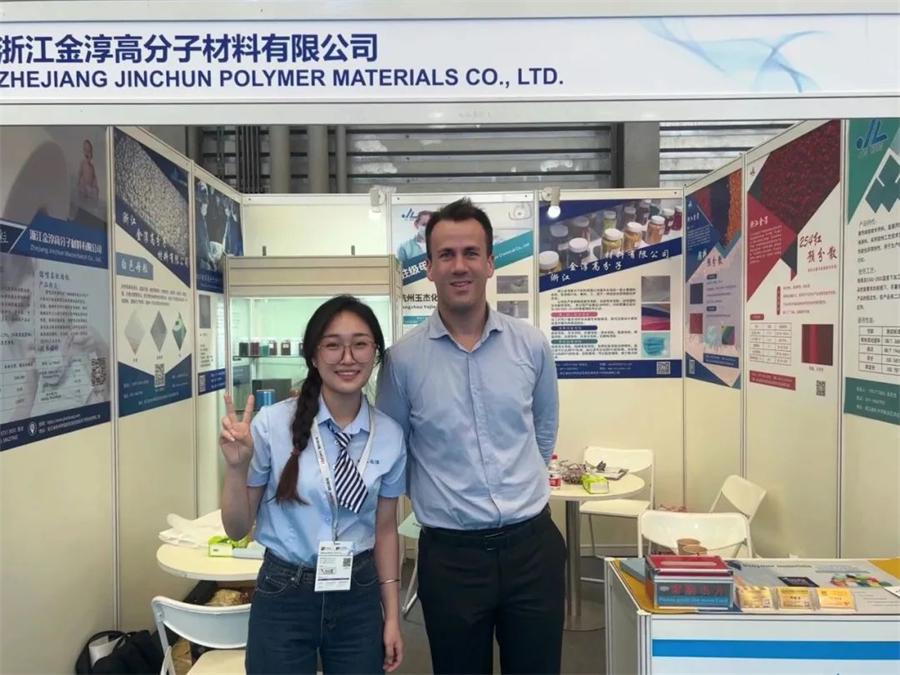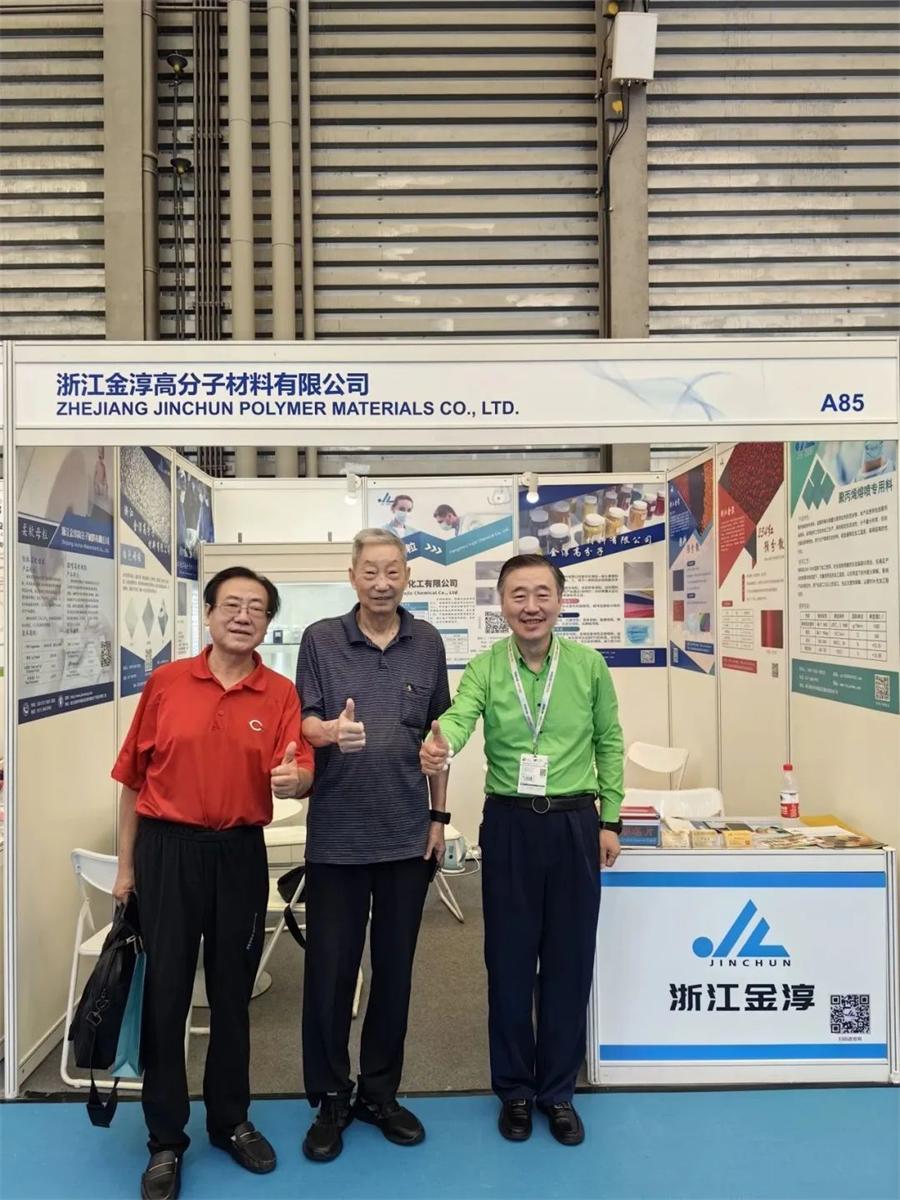 - New friends and old friends gather at the exhibition site -

Don't you like the pictures? It is better to meet the scene, the booth will last until August 12, welcome to visit the A85 booth, we look forward to your arrival!
Show and learn. This exhibition trip is not only the display of Jinchun products, but also the perception of market needs, accurate focus on customer needs, and further innovation and breakthrough. In the future, Jinchun will not forget its original intention, forge ahead, always put customers first, and create more high-quality services for customers!